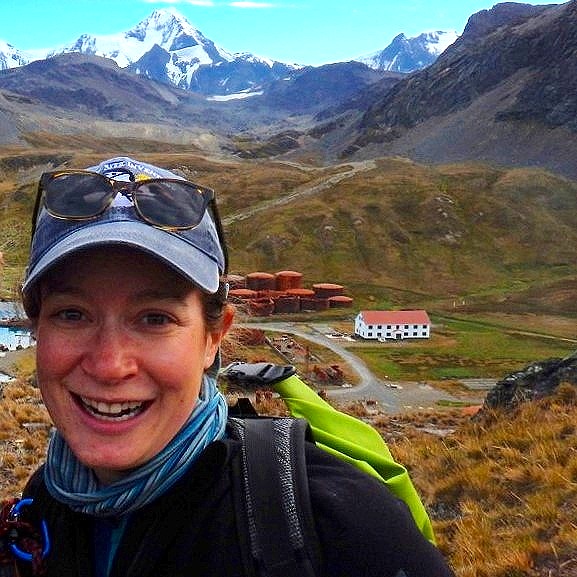 2019-present: Postdoctoral Fellow, Hawai'i Institute of Marine Biology, University of Hawai'i, USA
2013-19: Ph.D., Ecology & Evolution, Stony Brook University, USA
2011-13: M.A., Marine Affairs, University of Rhode Island, USA
2004-08: B.A., Biological Sciences & Psychology, Wellesley College, USA
It all started when…
I grew up in New Hampshire, spending summers on the small but impressive coastline and winters skiing in the mountains. My early days there taught me to appreciate the natural world and to wonder how it all works. After graduating from Wellesley College in Massachusetts with a double major in Biology and Psychology, I attended the University of Rhode Island where I completed a masters degree in Marine Affairs, where I studied fisheries management. Most recently, I completed my Ph.D. in Ecology & Evolution at Stony Brook University, where I studied subantarctic mesopredator population dynamics.
My research...
My research focuses broadly on human-environment relationships, with the majority of my research centered around three themes:
1. Historical alteration of marine and coastal ecosystems, and how they shape current perceptions of nature and the society
2. The application of emerging technologies to inform environmental management in data-poor systems
3. The development of social-environmental system (SES) frameworks for management and decision-making
My approach is one of "science for governance", where I use novel tools from population and spatial ecology, as well as interdisciplinary methods, to understand human-environment relationships and develop models synthesizing their impacts on ecosystems and wildlife populations. A significant portion of my work has focused developing models and remote sensing tools in remote, inaccessible, or otherwise data-poor systems.
Contact me…
Email:
cmrfoley@gmail.com
Website:
http://catherinefoley.weebly.com/
Address:
Hawaii Institute of Marine Biology
University of Hawaii at Manoa
PO Box 1346 (for US Postal Service)
46-007 Lilipuna Road (For all other carriers)
Kaneohe, HI 96744 USA
Office:
New Pauly Building, Room 105